Chavasse (Year 3/4)
Welcome to Chavasse class. Please follow our class twitter.
Welcome to Chavasse Class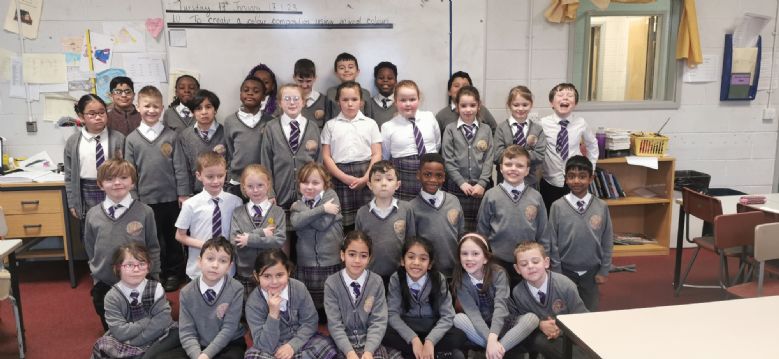 Mrs England and Mrs Carson would like to welcome you to Chavasse's webpage.
Please follow our class twitter page https://twitter.com/MissEngland9 to see what exciting things we get up to in school.
Please read the key information below including the class timetable, information about homework, reading and PE kit days.
Curriculum Overview
This term we have a Geography based topic. This project teaches children about the characteristics and features of rivers and mountain ranges around the world, including a detailed exploration of the ecosystems and processes that shape them and the land around them.
In Science we will be learning about grouping living things, known as classification. They study the animal and plant kingdoms and use and create classification keys to identify living things. Later in the Spring Term, we will be learning about States of Matter. This project teaches children about solids, liquids and gases and their characteristic properties. They observe how materials change state as they are heated and cooled, and learn key terminology associated with these processes.
In Design Technology we will be learning about textiles. This project will teach us about home furnishings and the significant designer William Morris. They learn techniques for decorating fabric, including block printing, hemming and embroidery and use them to design and make a fabric sample.
We also have two Art and Design projects: Vista where we learn about the techniques that artists use when composing landscape images, such as colour and atmosphere and animal learning about the historical and cultural portrayal of animals in art.
Key Information:
Reading:
Reading books will be given to children on Friday and expected to return them to school by Wednesday.
Sport lessons:
Chavasse Class have PE lesson every Monday and Scoot School each Tuesday. Please ensure that your child comes to school on those days in the school PE kit. Girls should not be wearing tights.
Homework:
Maths activities to practice learning from the week will be given on Friday's and should be completed over the week and the weekend for the following Wednesday.
Times tables:
By the end of year 4 children are expected to have learnt ALL of their times tables. Year 3 children should be confident with 2,3,4,5, 8 and 10 times tables. Please continue to practice these at home and use these websites to support with their learning: Times Table Rockstars and https://www.topmarks.co.uk/maths-games/hit-the-button
Online Learning Links
Parents and carers, please note that all websites have been checked and deemed appropriate for use by pupils at the time of publishing. However, please be aware that some websites may change their content from time to time.