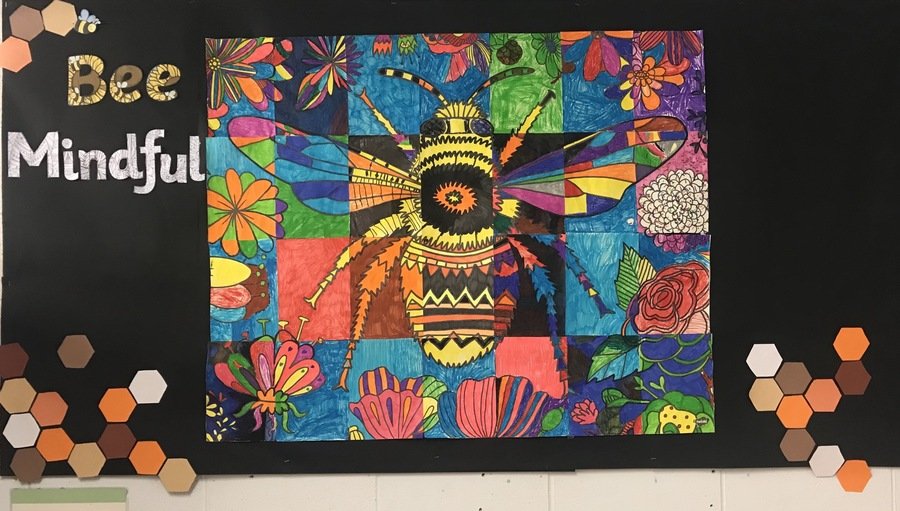 Mrs Burgess, Mrs Kenny and Mrs Campbell would like to welcome you to Year 3's webpage.
Here you will find out about all the things we are learning about in class and the exciting things we get up to in school. The class have settled in well and have enjoyed coming together once again with their friends. We created this beautiful class picture to remind ourselves to be mindful of our mental health.
Please follow our class twitter page https://twitter.com/Mrs_H_Burgess
Since being back to school we have been learning lots of ways to be mindful about our mental health. Our class have enjoyed practicing strategies to keep calm and reflect about how we are feeling. Why don't you watch this clip for a few minutes of relaxation.
Key Information:
Spellings:
Words to learn this week are with a split diagraph e-e
even these delete evening swede theme complete concrete
Reading:
Children will be given a new reading book every Monday. Books must be returned to school on Thursdays with a comment written in the reading log either by an adult or by the child to say they have read it.
Sport lessons:
Sport lesson happen every Friday. Children must come into school wearing their school PE kit. They can wear plain tracksuit trousers over their shorts to keep their legs warm during the rest of the day. Girls should not be wearing tights under their shorts.
Homework:
Homework will be set online each week via:
Any issues with logging on or forgotten passwords please email the school and we will try and help as soon as possible.
Online activities can be completed and any sheets should be completed on paper and tweet your child's work tagging @Mrs_H_Burgess in your tweet.
Please encourage your child to complete home learning as this supports work covered in class.
Times tables:
By the end of year 3 children are expected to have learnt their: 2,10,5,3,4 and 8 times tables. Please continue to practice these at home and use these websites to support with their learning: