Welcome to Braddock Class
It has been lovely to welcome the children back into school. We are looking forward to learning and working together this term.
Mrs Johnston and Mrs Sears
Please follow our class Twitter page
Latest attendance figures for Braddock Class. Week beginning 3rd October 94.1%. Sadly we missed our school target of 97%. Hopefully we will be back on track next week.
What is going on this Autumn Term:
This term Braddock class have a History based topic on invasions. We will look at what happened in the Brisitsh Isles after the Romans left, focusing on the how the Angles, Saxons, Vikings and Normans invaded and settled. In Science we will be investigating food and the digestive system before half term and then moving on to study sound. In Art and Design we are learning about contrasting and complimentary colours. We will be completing a unit of work on fresh food in Design Tecnology. In Religious Education we will be finding out about God, David and the Psalms and celebrating harvest.
Key Information:
Spellings:
Words will be investigated and learnt during the daily class lessons. Spelling lists will no longer be sent home.
Reading:
Reading books will be given to children on Fridays. Please return them to school by the following Wednesday.
P.E lessons:
Braddock Class have PE every Friday. Please ensure that your child comes to school on Friday in school PE kit with a school jumper over the top if they are cold. In addition Year 4 children have a swimming lesson every Monday. For swimming children come to school in their uniform, bringing a swimming costume, towel and hat. Goggles can also be brought in.
Homework:
Homework will be set every Friday and should be returned to school by the following Wednesday
Times tables:
By the end of year 3 children are expected to have learnt their: 2,10,5,3,4 and 8 times tables. In June each year Year 4 children are tested on their 2,3,4,5,6,7,8,9,10,11 and 12 times tables. Please continue to practise recall of multiplication facts at home and use these websites to support your child with their learning: Times Table Rockstars and https://www.topmarks.co.uk/maths-games/hit-the-button
Online Learning links:
https://uk.splashlearn.com/signin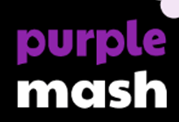 Purple Mash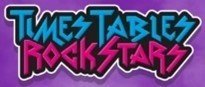 Times Table Rockstars

Developing Experts

Music