Hewitt (Year 5/6)
Welcome to Hewitt class. Please follow our class twitter.
Mrs Burgess and Mr Parker welcome you to year 5 and 6's class page.

Key Information:
Overview of our curriculum for Autumn Term:
RE - Unit 6:1 Life as a Journey. Unit 6:2 Advent.
Science - Forces and Mechanisms
History - Dynamic Dynasties
Geography - Investigating our world
ICT - Computing systems and networks & Creating media – Web page creation
Art - Tints and tones
DT - Moving mechanisms
PE - Cheearleadning
French - More family members and feelings (hot, cold, thirsty)
For more information on these topics read our Autumn Term Newsletter document below...
---
REMINDERS:
Spellings:
Spellings are learnt every week at school. We will not be sending lists home each week but if you would like to practice at home download the spelling sheet at the bottom of the page.
Try not try some of these spelling games to continue practising your weekly learnt spelling rules:
Twinkl Spelling - Welcome - Twinkl
Reading:
Reading books will be sent each week and should be returned so that a new book can be sent home.
Sport lessons:
We have PE every Friday. Please ensure that your child comes to school on Friday in the school PE kit with a school jumper and black tracksuit bottoms over shorts / black leggins if they are cold.
Homework:
Homework sheets will be sent home every Friday. Please return your homework the following week. Additional Maths activities to practice key skills are set on the website splash learn: https://uk.splashlearn.com/signin
use HCKHGK for the class code and select child's name.
Times tables:
Please continue to practice these at home using: TTRockstars and https://www.topmarks.co.uk/maths-games/hit-the-button
---
Websites
Online Learning links:
https://uk.splashlearn.com/signin

Google Classroom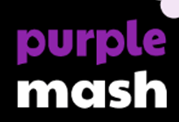 Purple Mash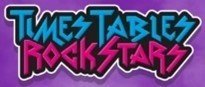 Times Table Rockstars

Music
Why not try and be an editor Super stories: The Sea Cave: nouns and adjectives (scootle.edu.au)
Memory games:
Why not try some of these at home to help improve your memory:
https://www.memozor.com/simon-games/simon-game-emoji .
https://www.memozor.com/memory-games/for-kids/the-minions
https://www.memozor.com/multiplication-tables/games/matching-game